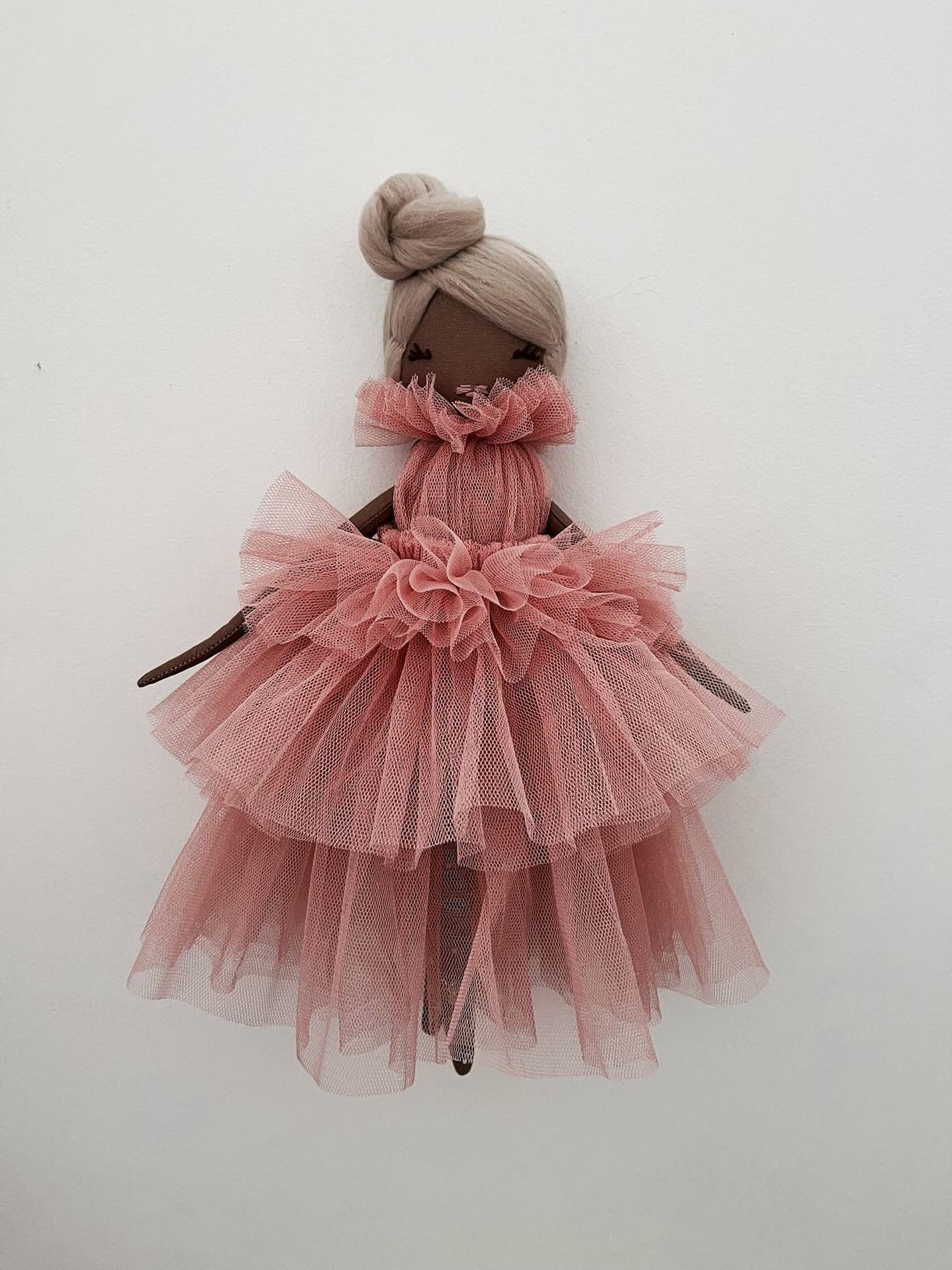 MISS BROOKLYNN LOUISE- PREORDER
Meet Miss Brooklynn Louise🖤 She is a unique design brand exclusive. Each doll is hand made with attention to every detail. Her hair is made using 100% quality wool. Her dress is comprised of multiple layers of soft beautiful tulle that mimic our most popular selling design Tiers Of Tulle. Her gown would not be complete without her complementary sparkle tights. She is recommended as an heirloom doll, fit for any princess for generations to come.
I was blessed to be adopted at just 9 days old. As a little girl, I believe my love for birthdays began with a yearly gift I anticipated from my biological aunt who would gift me Anniversary Barbie dolls. The dolls would come in a clear box wearing one of the most beautiful gowns, she was elegant, poised and so pretty. Can you imagine my excitement every year?! As I got older, she shared with me why she chose this gift for me, she said I want you to always remember me & I want you to always feel just as beautiful & as special. What an impression that has left on me for a lifetime.
Limited Quantity. Ships 6/14🖤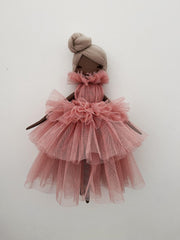 MISS BROOKLYNN LOUISE- PREORDER